Why is it important to include physical therapy in your breast cancer recovery plan?
Chemotherapy, surgery, and radiation treatments during breast cancer recovery, may leave patients with side effects. Physical therapy helps reduce bone and joint pain, fatigue, scar tissue formation, Axillary Web Syndrome, and Lymphedema. Some patients even find that PT decreases headaches from chemotherapy.
This blog looks at current breast cancer trends and what to expect when adding physical therapy to your breast cancer recovery plan.
2023 Cancer Statistics in the United States
Breast cancer has always been a poignant issue, but recent statistics have shown a concerning trend. While the overall national cancer rate shows a decline in older Americans, it's surprising that it has been increasing among younger individuals under 50. One might wonder why.
Potential reasons include obesity, alcohol use, smoking, poor sleep, a sedentary lifestyle, and exposure to environmental factors such as pollution and carcinogens. (WebMD.com)
The 2023 breast cancer statistics are alarming, but there is a silver lining. Here are some current statistics:
In this year alone, an estimated 297,790 women in the US will be diagnosed with invasive breast cancer, with another 55,720 diagnosed with non-invasive (in situ) breast cancer. (Cancer.Net)
The stark reality is that 1 in 8 women in the US will face this diagnosis in their lifetime. Yet, amidst these daunting figures, there's a silver lining: early detection and innovative treatments have increased survival rates. In the earliest stages, the 5-year relative survival rate is an impressive 99%. Over 3.8 million breast cancer survivors are testimony to this. (NationalBreastCancer.org)
Recovery rates are increasing, and physical therapy plays a role in a successful health journey.
The Role Physical Therapy Plays in Breast Cancer Recovery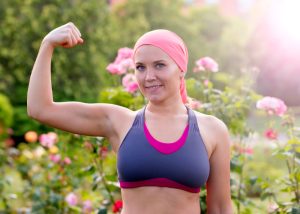 Onacological Physical therapy plays a pivotal role in the recovery after breast cancer surgery. While many patients recover swiftly post-surgery, some may experience difficulty moving their arms, mild weakness, or swelling. Initiating physical therapy soon after surgery can alleviate these symptoms.
Therapy begins with a comprehensive evaluation focusing on pain complaints, range of motion, posture, and joint movement and assessing the healing process. Your specialized physical therapist may even provide strategies to prevent Lymphedema.
A customized breast cancer recovery plan may include all or any of these methods:
Gentle stretching
Massage for better healing
Joint movements and mobility exercises
Posture training
Strength building
Nerve gliding
Home exercises
Especially for breast cancer patients, physical therapy proves invaluable. Breast surgeries, whether lumpectomies or mastectomies, often bring side effects like pain and Lymphedema. Physical therapy exercises restore movement and alleviate pain, particularly in lifting the arm post-surgery. Moreover, it provides potential relief from swelling due to Lymphedema and helps manage pain.
Oncology Physical Therapy at The Therapy Network
Mandi Dowdy, PT, DPT, Cert. MDT of The Therapy Network aptly sums up the essence of oncology physical therapy: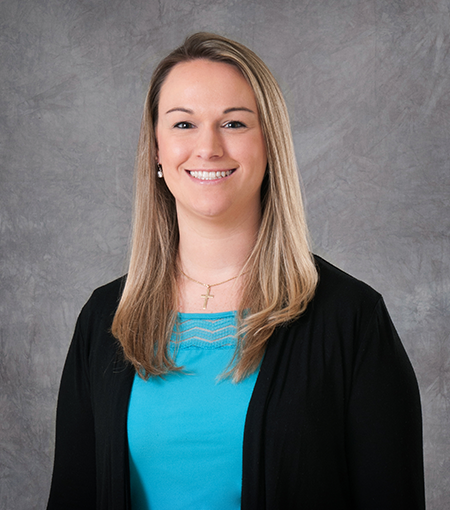 "Living through my mother's experience with cancer inspired my passion for aiding patients with chemotherapy and radiation-induced fatigue syndrome. Oncology patients witness improved energy, strength, and function when engaged in a structured, positively enforced rehabilitation program. Diverse cancer types, constantly updated information, and innovative treatment plans continuously challenge me to discover novel approaches for excellence in patient care."
At The Therapy Network, the therapy plan is tailored to the individual, encompassing strength and flexibility exercises, balance techniques, breathing exercises, manual therapy, cardiovascular fitness, nutritional guidance, and job re-training. The ultimate goal is to guide you through your cancer treatment and beyond, ensuring you have the strength and flexibility to enjoy life to the fullest with loved ones.
An outline of the Therapy Network's oncology physical therapy offering is found on our website.
The Therapy Network in Virginia Beach, Chesapeake, and Norfolk, Virginia
Welcome to The Therapy Network, Virginia Beach's beacon of specialty physical therapy, steadfastly serving the community since 1987.
Always putting patients first, our six clinics across Hampton Roads offer extended hours for the utmost convenience. You can schedule an appointment as early as 6 a.m. or as late as 6 p.m. by calling (757) 496-3700. Furthermore, Direct Access means you don't need a physician's referral to start your therapeutic journey and a breast cancer recovery plan with us.
Our therapists, passionate about their craft, specialize in various fields, ensuring you receive the highest quality care. Join us and experience the pinnacle of physical therapy. Same-day appointments are available at most locations.